Dr Yiannis Koutedakis Dean of the Department Physical education and Sports science and Professor in applied physiology at Thessaly University (Greece). Formerly an elite sportsman and national coach (for both Greece & UK). He was one of the founders of the British Olympic Medical Centre, where he worked with various Olympic Squads and professional dancers. Furthermore, he has taught exercise physiology at the London Contemporary Dance School and English National Ballet School, whilst he has acted as external examiner in several European Universities. He is also the author of the World's first university-based MSc courses in "Dance Science" (Wolverhampton University, UK, 2002) and in "Military Fitness and Wellbeing" (Thessaly University, Greece, 2013). His initial research interests were focused on human physical fitness and – inter alia – he has led research into athletes' and dancers' fitness and welfare commissioned by the British Olympic Association & Dance UK, respectively. The impact of this work is partly evidenced via its usage by reputable agencies, such as the US Office of Environmental Health Hazard Assessment and the European Commission, Health and Consumer Protection Directorate-General.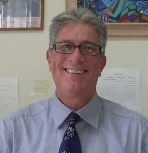 Dr. John Pates is a co founder of the college and has a key management role. John has over 20 years of experience in education, research, management and consultancy. He has worked in several Universities including The University of Wales, Sheffield Hallam University and The University of Derby. From 2010-2014 John was the Head of Sport at the University of Derby and has spent the last year writing and developing degree programmes for Newman University Birmingham, Bournville College and the World College of Golf. Dr. John Pates is the only qualified Sport Psychologist with chartered status working on the European PGA Tour. He is an expert in developing optimal performance and has an impressive list of clients that include; Ian Woosnam, Darren Clarke, Graham McDowell, Thomas Bjorn, Paul Broadhurst, Bradley Dredge and Stephen Gallacher. In 2014 John was at Gleneagles with the successful Ryder cup European Team. John has published four books and has over 20 academic publications explaining the Psychology of the game.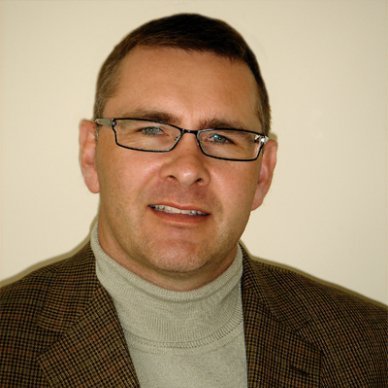 Nick Lane is co founder of the college, our head golf coach and has a key management and consultancy role at the college. He is a former WFG stroke play champion and world match play champion. He is also the 2015 winner of the Ernie Els pro- am. He has specialist skills in the short-game and golf course management. He has over 20 years experience playing on the professional and amateur tours and has an impressive list of clients including John Morgan who was the last English player to make his card on both the US Tour and European Tour in the same year. He has run the World Players Academy in Marbella for the past 4 years and is a former winner on the Gecko Pro Tour. He coaches the Polish and Estonian national teams and has coached players on the US PGA Tour, European tour, Challenge Tour, Gecko Tour & European Ladies Tour.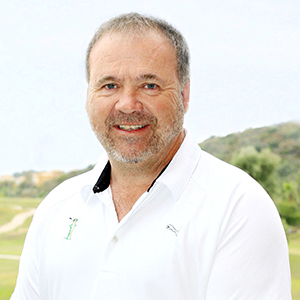 Mark Macrae is a co founder of the college he is our director of golf with a key management and consultancy role at the college. Mark MacRae was a director of golf at Sotogrande and many other golf clubs in the UK. Mark is a specialist in TPI training, nutrition, golf biomechanics, fitness and physical training for golfers. He has an impressive list of clients providing detailed game analysis for multiple European Tour winners and is currently coaching the Russian Ladies Amateur Champion as well as Miguel Angel Jimenez Jnr. who has aspirations to follow in his father's footsteps.
 

Dr. Giannis Giakas is an Associate Professor at the University of Thessaly and the Biomechanics Research Coordinator of the Institute of Human Performance and Rehabilitation of the Centre of Research and Technology - Thessaly. Giannis received his BSc in Sports Science from the Aristotle University of Thessaloniki - Greece (1993) and his PhD in Biomechanics from Manchester Metropolitan University - UK (1998). He started working as a Lecturer at Staffordshire University in 1997, and promoted to Senior Lecturer in 1998 where he stayed until 1999. He then received a Research Fellowship at the University of Manchester's Medical School (1999-2001) and a Research Fellowship at the University of Ioannina's Medical School (2002-2003). Formaly, he joined the Univerity of Thessaly in 2004. He has been an elected Treasurer of the International Society of Biomechanics (2001-2005) and he served as a member of the Council of the ISBS (2006-2008) and Treasurer of the Greek Society of Biomechanics (2006-2008). He is an active referee of many biomechanical journals (e.g. Journal of Biomechanics, Clinical Biomechanics, etc). He is active in funded projects and has attracted more than 2.8M Euro via nine European projects He has published more than 60 international peer reviewed papers and 2 international book chapters. His work has been cited in more than 1300 published papers (Nov 2015) and has an h-index =21. He enjoys playing handball and traditional Greek dancing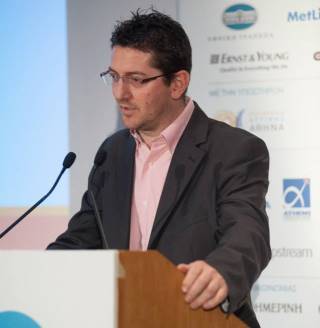 Dr Paul Hurrion is a leading international Biomechanist in many sports which gives him a unique understanding of human movement. His specialism in golf has been acknowledged with membership of the Advisory Board for Biomechanics at the Titleist Performance Institute (TPI) in San Diego. Multi high-speed camera analysis utilising the latest Quintic Biomechanics software synchronised with an RSscan Pressure Plate is used to analyse, explain and demonstrate human movement. In addition the new Quintic Ball Roll v2.4 uses a 200 fps high-speed camera to analyse how the golf ball reacts of the putter face! The resultant putting action is examined in the utmost detail. His advice has helped many Tour Professionals and Teaching Professionals to understand and modify their 'putting' action to the benefit of their own scores and / or their teaching abilities. Dr. Paul Hurian has worked with some of the world's greatest golfers including Ian Woosnam, Pardraig Harrington and David Howell. He is the most qualified Biomechanician on the European Tour today with numerous academic publications.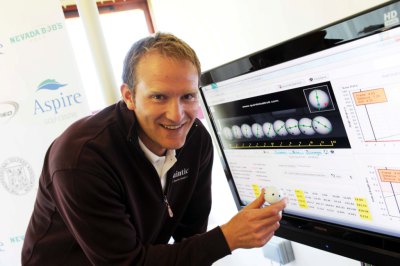 Professor. Michael Graham has over 30 years of experience in industry, education, research, management and consultancy. He graduated from Edinburgh University and has worked in multiple Universities including The University of South Wales, Cardiff Metropolitan, Birmingham and North Wales. From 2010-2012 he was the Head of Sport in North East Wales. He is currently the Director of the Llantarnam Research Academy, in South Wales and visiting Professor to Ningbo University in China, where he has lectured Master's students and presented to Orthopaedic Departments on Sports' Injuries and Nutrition. He is a Chartered Scientist and is an expert in performance in sport.
He has provided consultancy services to Boxing, Football, MMA, Rugby and Snooker and has over 50 first author academic publications in the physiology of sport.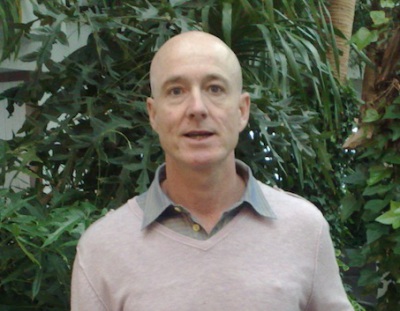 Jon Hobbs is a Senior Lecturer and HPC registered physiotherapist with over 15 years of consultancy and lecturing experience.  Jon is an expert in physiology, nutrition and the biomechanics of human movement. He is a master practitioner and teacher of Posture & Ergonomics, Sports Injuries & Complementary Medicine. He has taught at Stafford University, The University of Derby and Keele University. Jon is also an external examiner to Glyndwr University. Jon has an impressive list of clients that include professional golfers, Team GB, Premier and Championships football teams.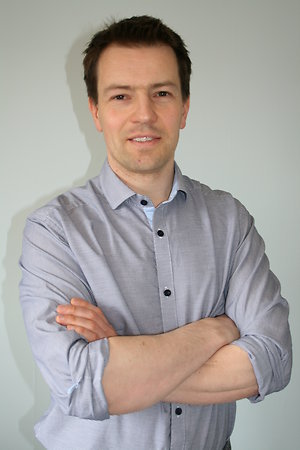 Dr. Kieran Kingston is a Senior Lecturer in Sport Psychology and Research Methods at Cardiff Metropolitan University. He has over 20 years of experience in education, research and consultancy. Kieran has worked with sport performers across all levels from aspiring young athletes to Olympic champions across a range of sports (incl. Professional rugby, golf, and snooker). His academic expertise is in the areas of motivation, confidence, and optimal focus of attention; he has published in these areas as well as specifically in the area of golf psychology. He has co-authored two text books linking scientific theory to practice in coaching, and in his position at the Cardiff School of Sport, helps to nurture aspiring sport psychologists, as well as helping athletes to be better equipped to meet the demands of elite sport.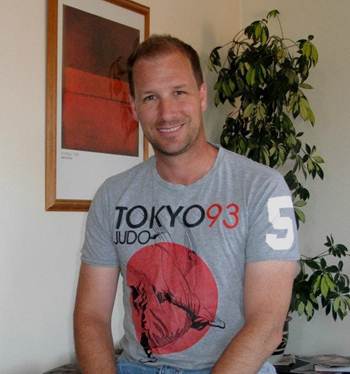 Paul Broadhurst has 23 years competing on PGA European Tour, Competed in over 600 events worldwide with 7 tournament victories, 1989 Cannes Open, 1990 Motorola Classic, 1991 European Pro/Celebrity, 1993 Benson& Hedges Open, 1995 French Open, 2005 Portugese Open, 2006 Portugese Open. A member of the 1991 European Ryder Cup Team at Kiawah Island USA achieving victories in fourball partnering Ian Woosnam against Hale Irwin & Paul Azinger and singles against Mark O'Meara.
Represented England at 1991 Dunhill Champs and at 1997 & 1999 World Cup. Highest World Ranking was 47th in 2007.
Specialties: Short game. Jack Nicklaus quoted "that it was one of the finest displays of short game he had ever seen " whilst playing with Paul at 1992 Austrian Open. Putting. Ranked in top 10 in both putting stats categories on European tour 2002-2010.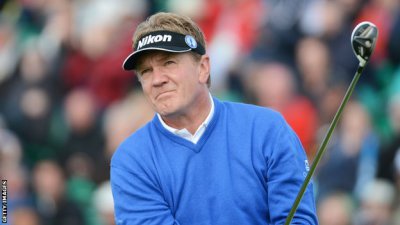 Peter Baker has 20 years experience on the European Tour. He represented Great Britain & Northern Ireland in the 1985 Walker Cup and was a member of the 1993 European Ryder Cup Team. Since 1986 he played in over 580 tournaments on the European Tour - winning the Benson & Hedges International in 1988 and, in 1993 won both the Dunhill British Masters and the Volvo Scandinavian Masters. He also Captained England in the 1998 Alfred Dunhill Cup. In addition he was Ian Woosnam's Vice Captain for the victorious 2006 European Ryder Cup Team.
As a former junior international, Peter is aware just how important it is for youngsters to get a good start and to be coached in the right direction if they feel they want to make a living from the game. Peter is now committed to this goal and is a philosophy we adopt on our programmes.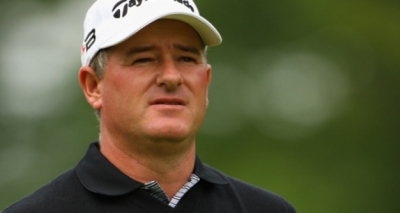 Fraser Mann PGA has over 35 years experience as a member of the British PGA. He has trained many PGA assistants who have gone onto take key positions in the golf industry. Over the years he has competed at the very highest levels of the professional game and through his career he has won over 60 PGA events. His first win was the PGA Scottish Assistants Championship in 1980 and most recent was the British Seniors Championship 2015.
 
He was a member of the GB & I PGA Cup team in 1996 and 2005. Fraser has also been a member of the European Tour and European Seniors Tours and has played in over 80 events.
Fraser is currently the Professional at the Carnoustie golf club and elite coach at Carnoustie Golf Links. He also competes regularly on the Scottish PGA Tour and Senior tours around the world.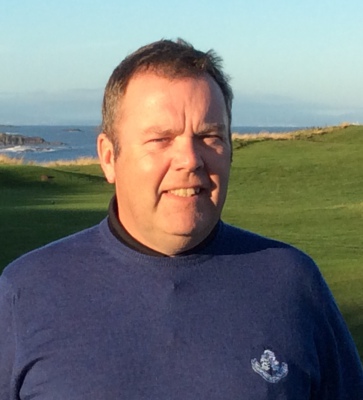 George Ryall has combined coaching and playing professional golf for the past 25 years. Soon after becoming a member of the European Tour George developed a serious back injury. He then spent 7 years of his playing life in rehabilitation. After his rehabilitation George joined the seniors tour in 2010. Since that time he has flourished becoming the first non-exempt player since 2007 to win on the Senior Tour when he captured the inaugural Van Lanschot Senior Open in The Netherlands in 2010. The Somerset player was the most successful member of the Great Britain and Ireland team that went close to winning the PGA Cup in America in 2007, winning all four of his matches. George has also had a very successful coaching career developing regional players into tour winners. He notably coached fellow West Country professional John E Morgan who was the last player to obtain his card on the PGA Tour and European Tour in the same year.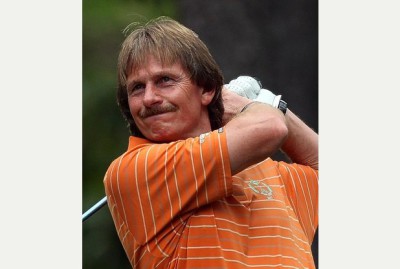 Tom Whitehouse turned professional in 2002. He worked his way through the ranks, winning twice on the third tier PGA EuroPro Tour in 2003 as he led the Order of Merit to earn a place on the Challenge Tour for 2004. He won the Estoril Challenge Open Portugal Telecom that season and finished 24th on the end of season Challenge Tour Rankings. The following year he improved to 17th and at the end of season won the European Tour Qualifying School Final Stage to earn his place at the top level. In his debit season on the European Tour, Whitehouse finished just inside the top 100 on the Order of Merit having has three top 10 finishes. The following season he had four top 10s but slipped to 100th on the Order of Merit.
Tom still plays tour events and is experienced in talent development, specifically how to progress from a good amateur to a top level pro.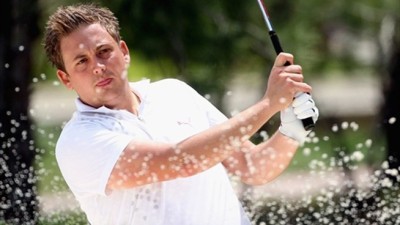 Michael Welch
experience as a tour professional combined with his expertise as a coach provides clients with a unique insight into the world of golf. As a young amateur player and as a contemporary of Lee Westwood, Michael achieved the unprecedented record of winning eleven consecutive tournaments which included the British Boys', the European Boys' and the World Boys' titles. As Lee Westwood recalls: 'He was definitely the man to beat at that age and I never got close. Nobody did.' His twelve-year playing career included appearances on the European, Challenge, Asian and African Tours. He also notched up an impressive 18th place in The British Open at Lytham in 1996.
A top-level coach since 2006, Michael has worked with the Shropshire & Hereford and Midland County squads. He spearheaded Lee Westwood Golf School's coaching programme since its launch in 2010 until 2014 where he mentored over 95 students during his tenure with the School. He is also a Titleist Performance Institute (TPI) Golf Fitness Coach.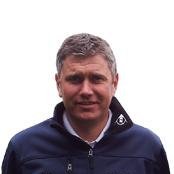 Garry Malia
has been a member of the PGA since 1987. With over 25 years of teaching experience Garry works at Bubikon in Switzerland as an expert in Junior and Professional player development. Garry's expertise in 6d Biomechanics has attracted players from the European, Challenge, Asian and Mini tours.  He is the co founder of the Swiss Golf performance Lab and has experience playing regional, national and international tournaments.
Garry's impressive list of clients include: Brett Rumford, Peter Lawrie, Seung yul Noh, Alveros Quiros, James Kampte, Andre Bossert, Ken Benz, Ross McGowan, Panaphol Pittaryarat,  Prom Meesawat, Martin Romeniger, Damian Urlich, Paul Weslingh, and Gunn Charoenkul
.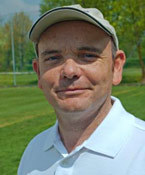 Stephen Belverstone is a member of both the British and Swiss Pga with over 20 years coaching experience. He is also a member of the Swiss Golf Performance Team and has experience working with a number of Tour Players from both the European and Asian tours. Stephen specialises in coaching the short game and was
trained by the worlds leading biomechanicans, Dr Paul Hurrion and Dr Rob Neal. Stephen has also recieved specialist training by Victor Gustavsson and Dr John Pates. Stephen uses Quintic Ball Roll systems to optimise performance.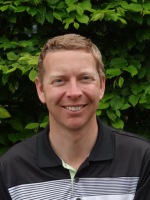 Paul Doughan played on the European Tour from 1990 to 1993. He is co founder of the Swiss Golf Performance Lab and is a member of the worldwide Golf Biomechanics team. Paul is involved with the development of both amateur and professional players and has 20 years of experience working with players from the European, Challenge, Asian and Mini tours.
Pauls impressive list of clients include: Brett Rumford, Peter Lawrie, Seung-Yul Noh, Alvaro Quiros, James Kamte, Andre Bossert, Ken Benz, Ross McGowan, Panaphol Pittaryarat, Prom Meesawat, Martin Rominger, Damian Urlich, Paul Wesselingh, Gunn Charoenkul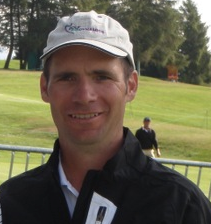 Vanessa Caddick is a qualified English (ESOL, EFL, EAP, EAL) teacher and has the Level 5 teaching qualification (CELTA) from the University of Cambridge. She also has a Master's degree in Business (M.B.A.) and a BA Honours degree in International Relations. Venessa teaches general, academic and business English to students from over 40 different countries around the world and is a specialist at  preparing students for the IELTS exam and numerous Cambridge exams. Vanessa is currently studying for her MA TESOL in Applied Linguistics.
Vanessa competed on the WTA Tennis Tour and held a world ranking of 800 in 1999. Subsequently, Vanessa went on to play collegiate tennis for Rollins College in Florida and was ranked as high as number 3 in the nation and was a three time All-American in singles and doubles. Vanessa was voted Athlete of the Year in 2003 and Player to Watch in 2004 by the International Tennis Federation. Vanessa is to be inducted into the Rollins College Hall of Fame in 2016.

For more information about Vanessa, please see Vanessa's website:
http://vanessacaddick.wix.com/englishteacher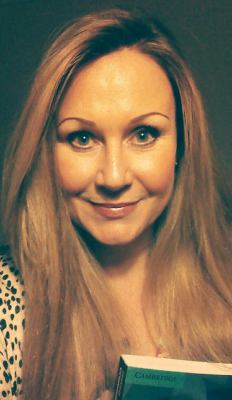 Carmen Macrae is a BA honours Graduate from Seville University, Spain specialising in linguistics. Having also studied at Cambridge she also spent 8 years as Director of  The International Royal Girls school in Surrey, England looking after and helping integrate the large Russian, Chinese and Japanese contingent.
With a passion for languages she also provides learning support and language assistance.